The speculation regarding the Sharks' new jerseys, which will be officially unveiled Tuesday, July 24th complete with a press conference to be broadcasted on sjsharks.com, continues as a member of the Sharks' official message board posted a potential shot of the new dubs: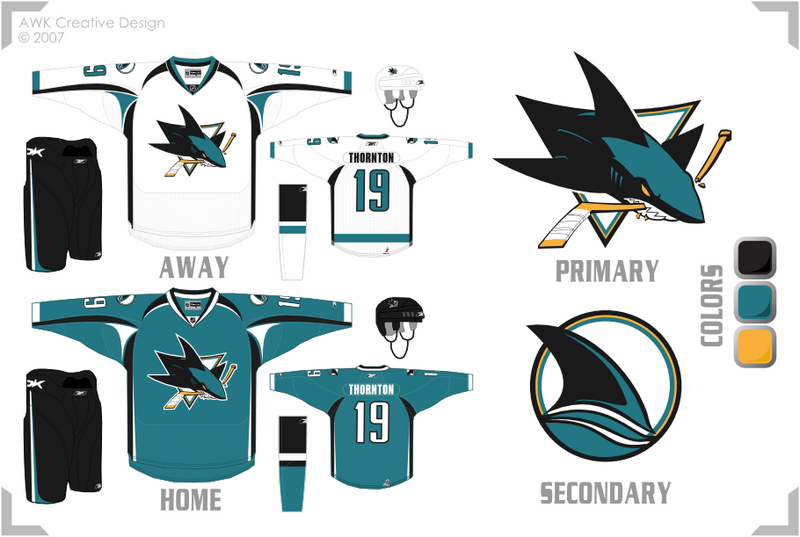 Click on the image for a larger version. There's absolutely no substantiation that these are the real jerseys, but for what it's worth, I think they look reasonably believable.
Another image
was also posted on that same board, that has all but been confirmed to be unreal. As with most things posted there, these need to be taken with a grain of salt, but the image above seems to be plausible, the only chink in its armor being the inclusion of the secondary fin logo, of which there were rumblings regarding its departure from the Sharks' jersey. However, it's possible those were either rumors or the Sharks org reconsidered. Either way, the jerseys will be officially revealed on Tuesday.
In other new jersey news, the Nashville Predators
unveiled their new outfits
during the "Our Team" season ticket rally which, reportedly,
was successful
, meaning Balsillie or Del Biaggio or whoever buys the Predators will have to cough up a whole lot of dough to get out of the franchise's escape clause